WHEEL & TYRE PACKAGES
SHOP FOR TYRES
SHOP FOR WHEELS ONLY
POPULAR VEHICLE WHEEL & TYRES
CUSTOMER REVIEWS
RECENT RIDES
Ford Falcon with Vertini Dynasty
The Vertini Dynasty suits this Ford Falcon perfectly
Ford Mustang with Hussla Zane
The dark tint Hussla Zane makes this Mustang pop
Ford Ranger with Hussla M16
Ford Ranger with the Hussla M16 from the NEW Range of 4x4 wheels
Holden Commodore Ute with Vertini Dynasty
This Holden Commodore is Rocking the Vertini Dynasty, a Definite Upgrade from Stock
Holden Commodore with Vertini Drift
Vertini making some great wheels for the Holden Commodore
Holden Maloo with Hussla Zen
A match made in heaven, classic Aussie ute meets Japanese style wheels
Honda Accord with Hussla Sienna
Stealth looking Honda with the Hussla Sienna
Honda CRV with Hussla Euro
Honda CRV gets transformed with the Hussla Euro
Lamborghini Gallardo with Avant Garde M580
Super wheels for a super car
Lexus IS250 with Hussla Zane
Breaking the mould from factory styling
Mercedes C Class with Hussla Euro
Enhancing the Euro look with the Hussla Euro
Mercedes G Wagon with Avant Garde M580
The Avant Garge M580 making the G Wagon look even more unique
Nissan Navara with Hussla Propeller
Nissan Navara with the NEW Range of Hussla Propeller
Subaru Forester with Hussla JDM
White on black with a nice red accent
Subaru WRX STI Hussla Zen
Awesome JDM style wheel on this Subaru
Toyota Hilux with Hussla Raptor
Fresh set of 4x4 wheels on this Toyota Hilux
Toyota Hilux with Hussla Stealth
Beefed up Toyota Hilux ready to rock
Classic Rally Style Blue and Gold Subaru WRX
Check Out This Classic Looking Subaru WRX With Hussla 027 Wheels in Gold
Tough Looking Ford Ranger
This Ford Ranger Looks Ready to Handle Anything with Hussla Stealth 4x4 Wheels and Monsta All Terrain Tyres
BMW 328 with Avant Garde M540
Fresh new wheels on classic euro styling
Perfect Euro Spec BMW Z4
This BMW Z4 Looks Great in Euro Style Avant Garde M510 Wheels
GET IN TOUCH
Let us transform your 4x4 today !
Lift Kits, Suspension, Wheels, Tyres and Accessories !
YOUR ONE-STOP SHOP FOR TYRES AUSTRALIA WIDE
We've been around for a bit now. 25 years to be exact. In that time we've worked hard to build up a reputation for supplying only the best rims and tyres. We also make sure we provide the highest quality service so you drive away feeling like king/queen of the road. We started out as 4x4 specialists and that's still a passion of ours but if you don't own a 4x4 we can still help you out. We deal with all kinds of vehicle day in day out. Utes, saloons, hatchbacks and classics all roll through our doors and roll out the other side looking even better than before.
Read More
Read Less
MAINTAINING AND UPDATING YOUR CAR IS EASY WITH OUR ONLINE STORE
As well as distribution centers all over Australia, we have four state of the art stores in NSW, ACT, VIC and QLD. Each of our stores is unique and aims to provide our customers with the ultimate shopping experience. Plus, they're all staffed with wheel, tyre and suspension experts. Ask them anything and they'll provide the answer or advice you need to choose the right rim or tyre set for your vehicle. If you can't make it to one of our stores, don't worry, we deliver nation wide. Our stores aren't just shop windows. Come and visit us and we'll fit, balance and align your new wheels in 45 minutes for free. We use the best tech from Italy and Germany to ensure that your wheels are fitted with precision for optimum performance and longevity.
Read More
Read Less
JOIN TEAM OZZY
RECEIVE DISCOUNT CODES & FIRST OPTIONS ON SPECIALS
WHAT ARE YOU LOOKING FOR?
4X4 WHEEL & TYRE PACKAGES
LATEST VIDEOS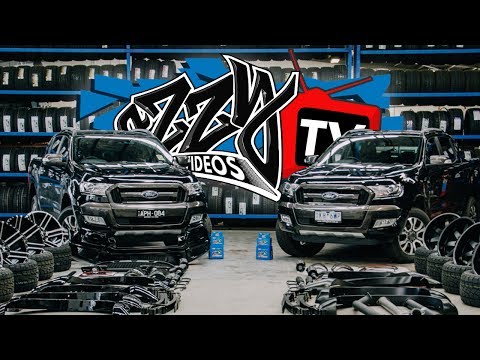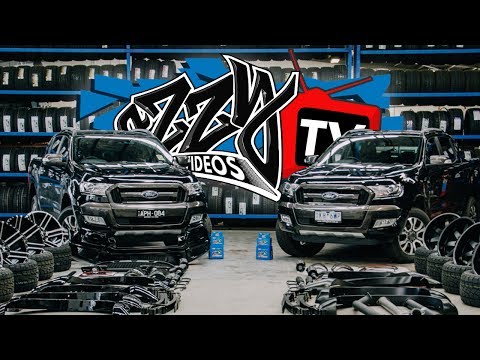 Ranger Danger | Ozzy TV
01 ----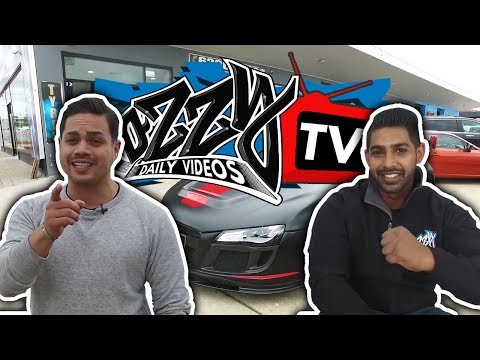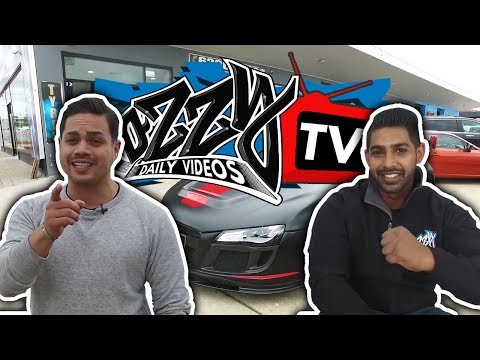 Ozzy Tyres Fyshwick Visit with Sergio & Maz | Ozzy TV
02 ----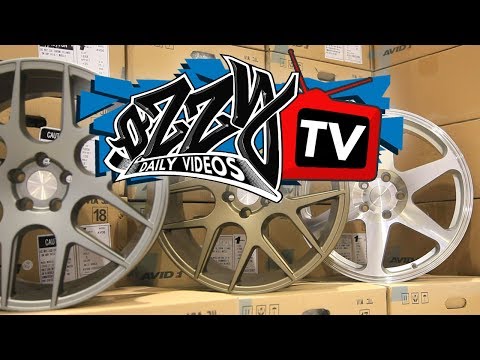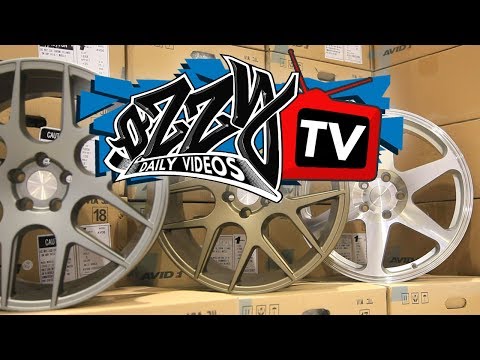 Sergio Unloads A Delivery From Avid 1 | Ozzy TV
03 ----
MORE VIDEOS
FEATURED BRANDS
VIEW ALL
VIEW LESS
ENJOY 100% GUARANTEE FITMENT SERVICES FROM QUALIFIED TYRE DEALERS
If you're not in the market for new wheels right now but your car needs a bit of TLC, we can provide services (pink slip) and suspension checks. We can also take a closer look at your tyres and rotate them so that they wear more evenly and you get more KMs out of them. Finally, we can raise or lower your suspension for the low rider look or the monster 4x4 look. If you've already got a wheel or tyre in mind, the likelihood is we've got it. We import the best wheel and tyre brands from across the world including; Hussla, Monsta , Pirelli, Bridgestone, Toxic wheels, KMC, Fuel, Vertini, Stance, Avante Garde , BF Goodridge. In the unlikely event that we don't have what you want, we'll order it in just for you. Looking for that other little something to finish off the look of your car? You've come to the right place. At Ozzy Tyres, we stock a huge number of accessories such as coloured lock nuts, grills and suspension packs. If you're after fuzzy dice though, you'll be out of luck – not really our style…
Read More
Read Less
THE NUMBER ONE CHOICE FOR RIMS, TYRES, WHEELS AND CUSTOM WHEELS
With Ozzy Tyres, we aim to give you the best for less. Keep checking out our range online to get hold of the latest and greatest deals on your favourite wheels and tyres. And remember, we'll fit them for free. Plus, if you need a little bit of help paying for your wheels, we offer interest free finance up to $6000 in partnership with Zip Money. Have you seen your chosen wheels cheaper somewhere else? Well, we can't have that can we?! Tell us where you found them and we'll match or beat their price. Just because our wheels and tyres are cheap, don't go thinking the quality suffers. All our wheels and tyres are the real deal and we provide guarantees on all our products and our workmanship. Take a look at our gallery of happy and loyal customers to see some of our good work. If you order online, we guarantee your wheels will fit your vehicle. If they don't, we'll replace them with a close alternative. We can guarantee they'll fit because our online product finder only displays the wheels that match your vehicle. Just select the make, model and desired size of wheel and you can't go wrong!
Read More
Read Less